Channeling Morpheus
by jordan castillo price
Erotica meets Horror
gritty, urban vampire tales
These novelette-length stories are scary as hell and packed with freaky sex. Michael is a waif in eyeliner who's determined to wipe vampires off the face of the earth. Wild Bill's got his eye on Michael, and he's willing to do anything to go home with him. If the romance between Gomez & Morticia gives you goosebumps of delight, if you look forward to Halloween movie marathons all year long, if you've got a soft spot for fake fog and black lights, then Channeling Morpheus is the series for you!
Now Available
Canine by Jordan Castillo Price
Series: Channeling Morpheus 10.2
Length: Novelette - 9,000 words
Cover artist: Jordan Castillo Price - see larger cover

99¢
Purchase at: Amazon.com, Amazon UK, Kobo, iTunes, BN
What's the difference between a faithful companion and a feral animal? Wild Bill suspects the line separating the two is shaky at best. Supposedly, Michael has been tamed, and he swears he gave up hunting. But when he comes home covered in blood and reeking of adrenaline, Bill fears Michael has crossed paths with another bloodsucker, and the urge to exterminate the vamp was too powerful to resist.
Box Sets
Grab Channeling Morpheus 1-5 in the box set Channeling Morpheus for Scary Mary.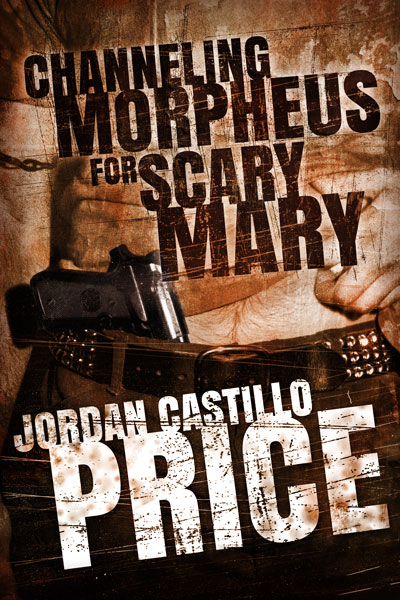 Buy your copy at Amazon - Amazon UK - BN - iTunes - Smashwords - Kobo
6-10 Box Set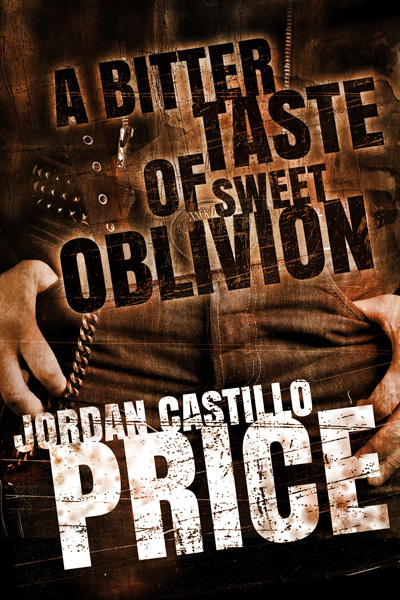 Buy A Bitter Taste of Sweet Oblivion at  Amazon, Amazon UK, iTunes, Kobo, BN
Channeling Morpheus for Scary Mary AUDIO
Read by Gomez Pugh
Available now at iTunes - Audible - Amazon
second edition ebooks
A Bitter Taste of Sweet Oblivion (Brazen, Snare, Fluid, Elixir and Swarm in paperback) is now available (see sidebar) and second edition ebook re-releases of the original Channeling Morpheus series have begun! Stories 1-5 can now be found on Amazon and B&N, or purchased directly from the author (singly or in a money-saving BUNDLE) in PDF, Mobi or ePub at JCP Books.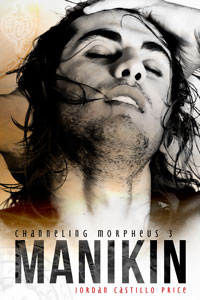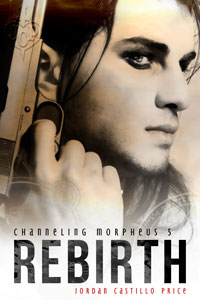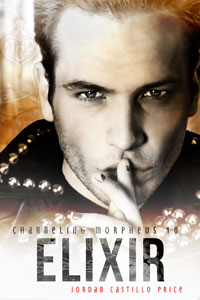 bonus Shorts
Channeling Morpheus bonus shorts, Heaven Sent (takes place after Manikin) and Jackpot (takes place after Elixir.) Note - read Jackpot LAST as it contains series spoilers!
The Hunter
hunting vampires by posing as prey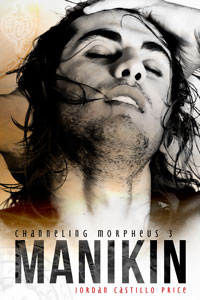 Holy water. Crucifixes. Sharpened hickory stakes. Rohypnol. Michael is ready for whatever the vampire he's tracked down can throw at him. But vampires are a lot scarier when they're up close and personal than he'd ever imagined.
The black-haired guy stared at me, looked into my eyes. He was handsome, of course, with startling golden-green eyes and cheekbones to die for. His hair was more done up than my chin-length bob, long in front and spiked in back. Vamps are always slick, always handsome. And he didn't seem too concerned about what was tacky, or what was obvious, or what was awkward. I felt a queasy flutter as he did his thing—just looking and looking and looking—like my spine was reacting to him, sending weird signals to random spots in my nervous system.

Holy crap, after all this time I find him… and me with absolutely nothing interesting to say. I wet my suddenly-dry lips and forced my shoulders to relax, my spine to sag. A half smile that I'd practiced for hours found its way onto my face, a mask of sultry indifference.

His eyes found mine again. I hadn't realized they'd ever looked away. But then I figured out why—he'd been watching me wet my lips.
Two years ago, Michael's best friend, Scary Mary, was found dead—naked, drained of blood and covered in fang marks. Police dismissed it as a kinky sexcapade gone awry. But Michael knew better, because earlier that night, Mary'd told him she had a date with a vampire.
Michael can't convince anyone that vampires were to blame, so he ends up going it alone. Vampires are fast, and strong, and they can mesmerize their prey with a glance.
But slip them a date-rape drug, and they go down just as hard as anyone else.
The Hunted
vampires like you've never seen them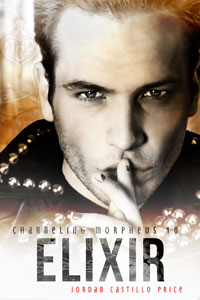 Vampires might be "slick" and "handsome," but simply being a vampire doesn't guarantee a life of glamour and leisure. Far from it. From a delusional dollmaker in Sioux Falls to supercilious geneticist in Madison, the vampires in Channeling Morpheus run the gamut from creepy to bizarre, and back again.
Marushka sat back on her heels and planted her elbows on the rim of the bath. If I rolled my eyes down and to the side, I could see her, barely. Her carefully painted face looked like a kewpie doll mask.

She plucked another chest hair and twirled it between her thumb and forefinger, directly in front of her face. Her eyes crossed slightly. I noticed that her eyebrows weren't actually eyebrows at all, just a pair of thin, curved lines she'd drawn on—perpetually surprised.
Stranger still is the ubiquitous vampire scent, described sometimes as a whiff of patchouli, the scent of fresh-turned earth, or a hint of wet gravel. Michael can spot that telltale smell anywhere.
The Territory
prowling the backroads of the midwest
Leave the moonlit castles and windswept moors for Count Dracula. These bad boys haunt all-night diners and cheap motels, cut-rate department stores and long, lonely stretches of the Interstate. The twists and turns of Channeling Morpheus unfold in America's Heartland.
"Unless there's something really elaborate like a sliding panel or a secret door, we're as safe here as we'd be anywhere," I said.

Bill pressed his fingertips to the wall and cocked his head. "Nope, no subterranean passages. It's as solid as it looks. What a shame—no Cask of Amontillado reenactments tonight."

We were more likely to find a pellet stove and a sump pump in the basement than a wine cellar, anyway. The vamp commune was twenty minutes outside Romeoville, between a cornfield, a soybean field, and a few acres of open pasture. The old white farmhouse was gigantic, five bedrooms at least, plus outbuildings—a freestanding garage, a couple of sheds, a chicken coop, a barn.

Bill wandered into the adjoining bath and turned on the tub faucet. "Lookie here, running water and flush-turlets."
Why not take a taste of Channeling Morpheus right now? Read the first chapter of Payback here.
Jordan Castillo Price Homepage • JCP News - monthly newsletter • JCP Books - more m/m horror